Silver medalist, teen/YA fiction—Nautilus Book Awards 2013
Finalist, science fiction—ForeWord Book of the Year Awards 2012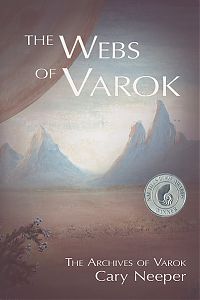 We are honored to announce that Cary Neeper's novel The Webs of Varok has received a silver medal in young adult/teen fiction from the Nautilus Book Awards, and has been named a science fiction finalist in the ForeWord Book of the Year Awards. The Nautilus awards recognize print books of all genres that inspire readers to explore new possibilities for positive change, whether personal, social or global. The ForeWord Book of the Year Awards awards recognize outstanding books from independent and academic presses.
Penscript Publishing House's first title, The Webs of Varok follows the human and alien cast from Neeper's 1975 first contact novel A Place Beyond Man as they leave a troubled 21st Century Earth for the promise of stability on a veiled moon of Jupiter. The novel explores solutions for a sustainable and equitable economy through the adventures of its multi‐world family, as they untangle a web of deceit to protect their new home and their family bonds.
. . . engaging, multi-layered, provocative, and above all relevant to the times."
—Frank Kaminski, book reviewer for Energy Bulletin and Resilience.org

". . . a page-turning struggle between the eternal themes of personal accumulation vs. the common good."
—Kathy Campbell, past president, League of Women Voters New Mexico

". . . so many alien-imaginative twists, intrigues, and betrayals that the spellbound reader won't even realize s/he's being educated!"
—Professor William Rees, originator of the Ecological Footprint concept
Paperback and hardcover editions are distributed by Ingram and available on Amazon.com and BarnesandNoble.com and more; e-books are available in editions for the Barnes and Noble Nook and Amazon Kindle. Read more about the book, including free preview chapters, at ArchivesofVarok.com.
Host the Author at Your Book Club Meeting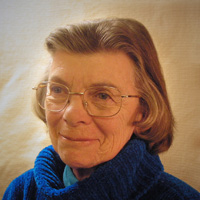 Enrich the discussion at your next book club meeting by trading questions and ideas directly with the author. Penscript author Cary Neeper is available to discuss her new novel The Webs of Varok with your book club. She welcomes your questions and thoughts about the book, its characters, alien races, alternate 21st Century Solar System, and the very real ecological and economic concepts demonstrated in the world of Varok.
Read our Book Club Reading List announcement for details, and feel free to Contact Us with any questions.
Coming Soon
Mak the Martian has been studying Earth since he was just a little bud, and he gets more curious with every martian day. A NASA rocket launch raises the stakes—is Earth attacking? Mak and his friends use every trick in their bag—and learn some new ones—in their quest to find out.
Landing on Earth in Summer 2013
Launching the Mak the Martiantm series of adventure books, Mak the Explorer will be available in hardcover, paperback and ebook formats, with free learning activities and teacher materials online at MaktheMartian.com. Read more about Mak's upcoming adventures under Children's Fiction.
Life finds Curiosity on Mars
Join Mak the Martian for the Mars Curiosity landing in his YouTube debut.