Talk with the author at your book club meeting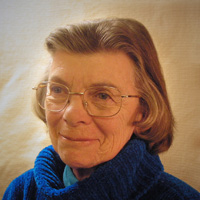 February 13, 2013
How about some practical book club discussion focused on positive solutions – as illustrated through story and adventure? Penscript author Cary Neeper is available for book club discussions of her solutions-focused science fiction novel The Webs of Varok, now listed with the Book Club Reading List. Book Club Reading List sends out a quarterly newsletter in to US book clubs, introducing authors in the program.
Dr. Neeper is available by phone, Skype and (when possible) in person to talk about her alien world Varok, the intelligent species that live there and the very real economic and ecological questions they – and we – face. Neeper is both a science fiction writer and a longtime student of sustainability, steady-state economics, and the impact of cosmology on issues of science and religion. These passions, along with a great love of living things, inform her writing and enliven her cast of lovable aliens in The Webs of Varok.
Read more about the author and her books, including reviews and preview chapters, on ArchivesofVarok.com. See the Book Club Reading List announcement for more information about inviting her to your book club meeting, and please Contact Us with any questions.